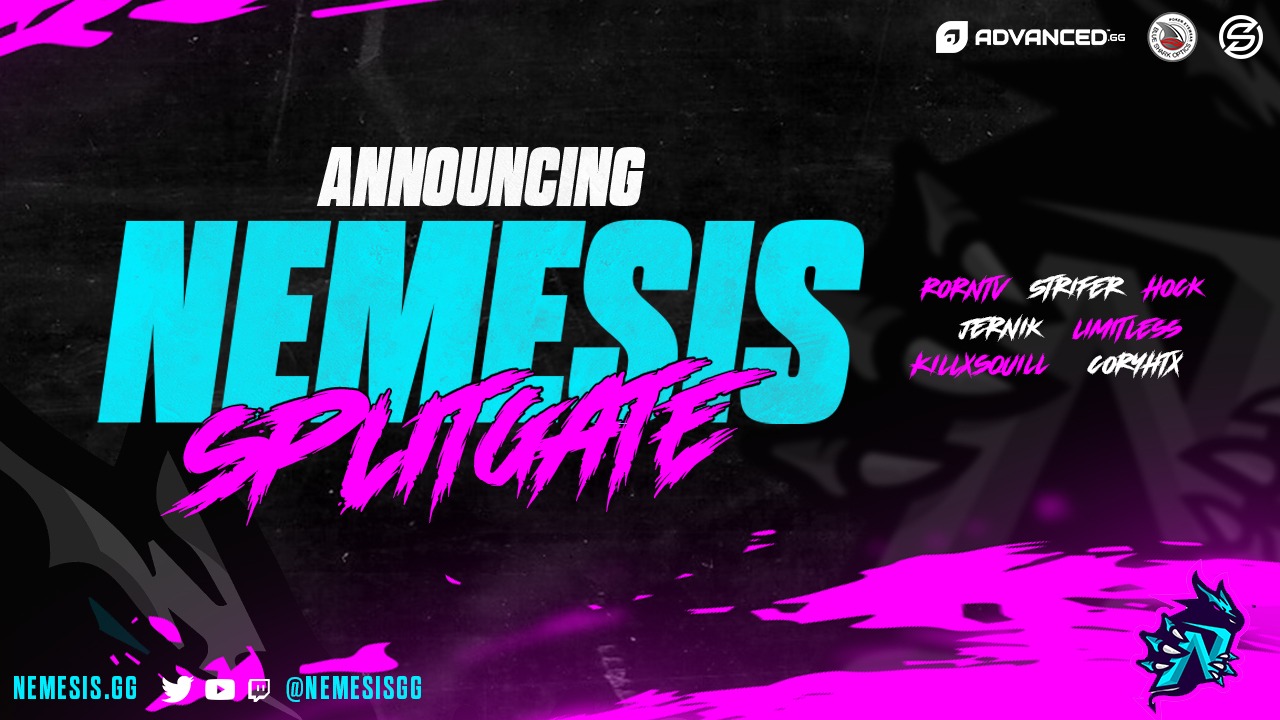 Nemesis Enters Splitgate
After the announcement of the Splitgate Pro Series ($100,000), several prominent esports figures entered into the scene. Nemesis, having a current Splitgate Partner/MVP in SolidStrifer and other Splitgate enthusiasts including MayorReynolds (Host of Beyond Nemesis Podcast), decided to double down into the game and scene and acquire a team. We expect to compete in upcoming qualifiers with hopes to eventually enter into the Pro League of Splitgate. Any and all updates on the team will be posted here!
June 10th, 2022- Nemesis participated in the first qualifier and was eliminated in the second round. We are reviewing vods and hope to make it to the Finals in an upcoming event.
In case you missed the Beyond Nemesis Podcast, Nemesis is entering @Splitgate!

Starters:@rorntv @coryHTX @JernikKross @hockgamingyt

Sub: @ThyLimitless
Coach/Sub: @KillxSquill
Manager/Sub: @solidstrifer

Follow our journey to get into the Pro Series!#WeAreYourNemesis pic.twitter.com/9RB59aKYbH

— Nemesis ? (@NemesisGG) June 7, 2022