Nemesis Twitch Channel Schedule!
Extra! Extra, read all about it!
NemFam, it is that time for action packed streams once again! This week will bring the faces of:
with some Godfall
and @_bizzski_ with some 7 Days to Die
Lastly, we will have
 with Cold War!
Tune in at the times and days shown below for a good time!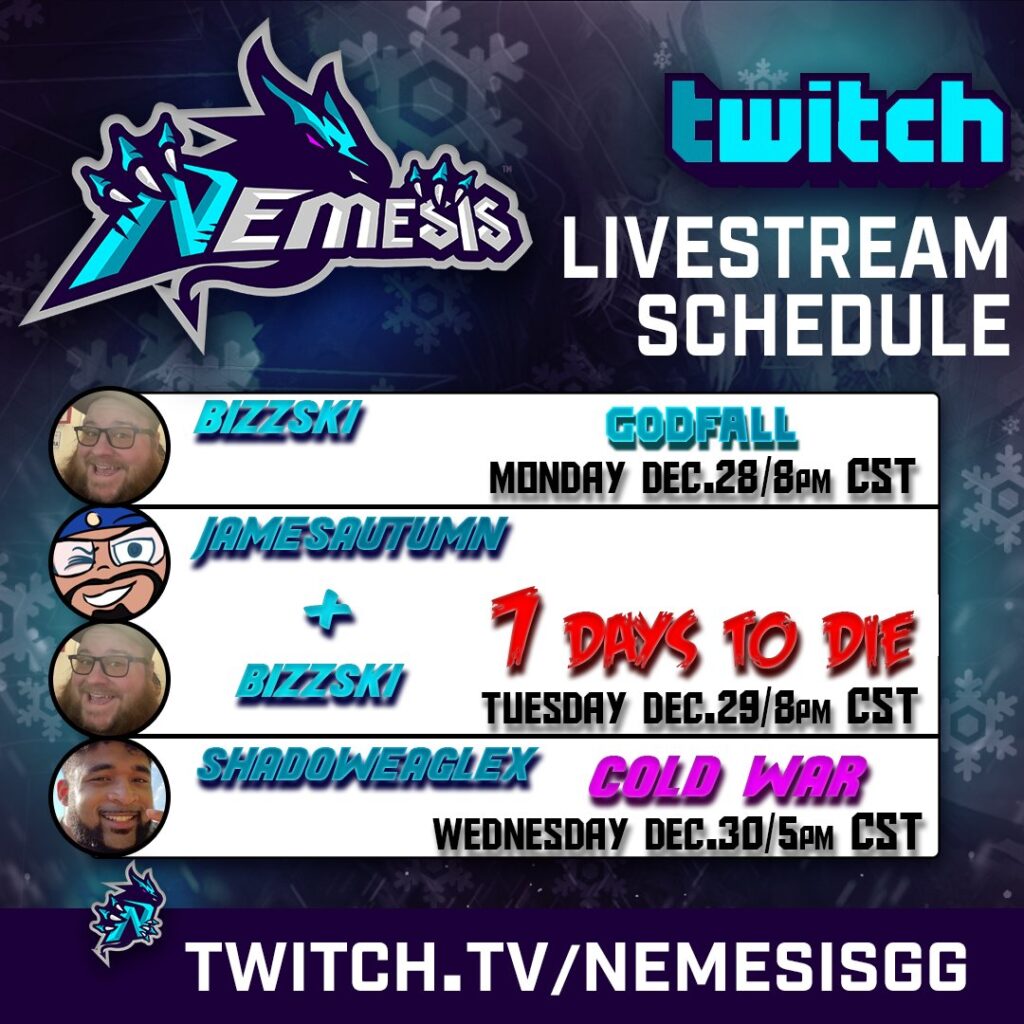 #WeAreYourNemesis