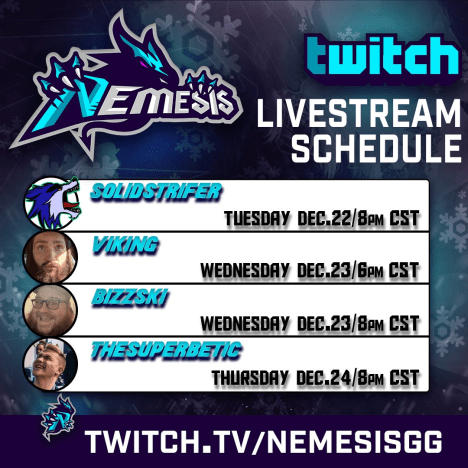 The Nemesis Twitch Channel Schedule!
Look no further NemFam, we have the schedule for this weeks entertainment! You will see some awesome games from our streamers like the ones listed below. Check it out: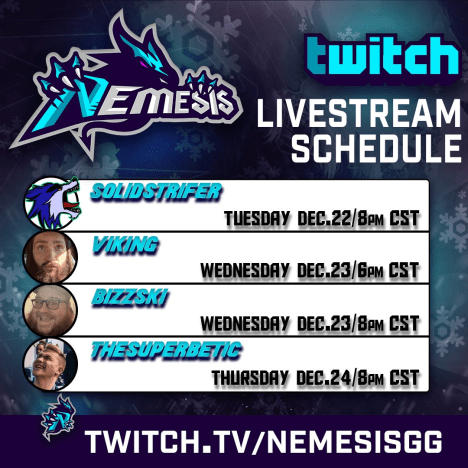 You can find them on their Social Media below and keep in touch with them:
Warzone, CoD, Rocket League ,PUBG, CyberPunk2077
Warzone, Apex Legends
CSGO, Ghostrunner, Cyberpunk2077, some other platformers
Warzone, Valorant, CSGO
Sit back and enjoy the ride NemFam!
#WeAreYourNemesis